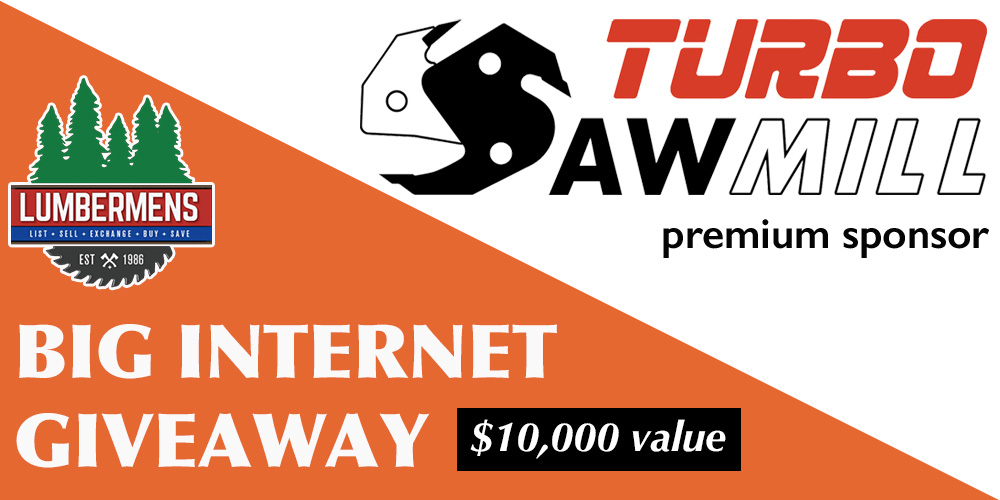 WIN A PORTABLE SWING-BLADE SAWMILL
"Milling Made Easy"
THIS GIVEAWAY HAS ENDED.
Thank you all for participating!
Lumbermensco.com (est. 1986) has partnered up with TurboSawmillUSA.com for another generous giveaway not to be missed. Enter to win one of the most innovative portable sawmills in the world that produces beautiful wide live edge slabs for table tops, counters, benches and more.
✅ GIVEAWAY PRIZE - Total value $10,000 USD
HOB-3M Warrior Multi-Purpose Swing-Blade Sawmill + 1x Planer Blade
✅ BONUS - Lumbermens Printed Magazine 1-Year Subscription, yours free as a thank you for participating.
✅ REGISTER - Entry is 100% free, no purchase necessary. All participants (US residents only) must fill out the form below, agree with the terms, and confirm their subscription via email. Unconfirmed emails will be disqualified.
That's it. After that, you'll be automatically entered for the chance to win.
IMPORTANT: This giveaway is VOID in New York (NY), Florida (FL) and Rhode Island (RI) states. Therefore, any entries from residents living in these states will be nulled. Also, any emails with sp*m activities will be automatically banned and disqualified.
✅ TERMS - Before entering, please read carefully the terms listed below the registration form.
GOOD LUCK EVERYONE!